All Posts in Category: drug injury
Doctor Drug Abuse Can Lead to Medical Malpractice Claims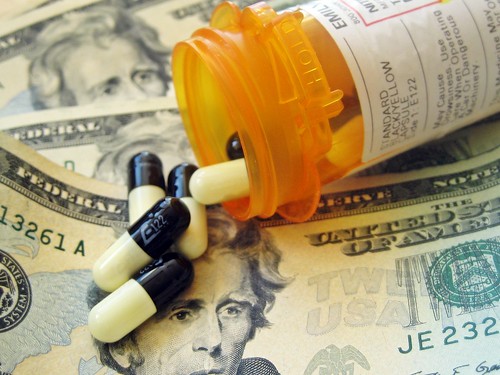 When a doctor or care provider offers substandard care, the consequences can be serious for patients.  Patients could die from the doctor errors, or could face a worse prognosis due to medical mistakes than if they had received proper treatment.
Medical negligence can occur for many different reasons.  In some cases, however, the mistakes happen because the doctor has a substance abuse problem. When this is the case, the victims of malpractice can point to the doctor's drug abuse as the cause of their damages. Medical malpractice cases where the doctor was intoxicated at the time of treatment… Read More
The Aftermath of the Defective Drug Meningitis Outbreak Disaster
The New England Compounding Center was a large compounding pharmacy that packaged and distributed steroid injections to patients in 23 different states throughout the country.  Steroid injections from this compounding center were shipped to more than 14,000 patients.[1] Unfortunately, some of those steroids were contaminated because improper safety protocols were followed at the compounding pharmacy.
As a result of the dangerous drugs, a massive public health crisis occurred: a meningitis outbreak.  There are 64 deaths and 750 people who developed infections that had to be treated.… Read More
Five Arrested in Orangeburg on Drug Charges
No matter what the charges, one thing should always be certain: the defendant is innocent until proven guilty. Everyone is entitled not just to defense, but to defense that will fight for clients instead of meekly giving in to the prosecution. Often, defendants and attorneys alike will act as if a case is hopeless, when in fact many cases can be won with the right attorney.
A year-long investigation resulted in the arrest of five people on drug charges, according to the Orangeburg County Sheriff's Office. Sheriff's officials stated that they had been receiving complaints about drug … Read More
Lawsuit Restrictions Concerning Drug Manufacturers Clears State House of Representatives
If you look back to Wednesday's posts you will find an entry discussing a recent lawsuit filed by the South Carolina Attorney General against a major drug manufacturer because of the risk of serious injuries and death by way of heart attacks that a diabetes drug poses to South Carolinians. Today, your Charleston workers' compensation lawyers read that there is a bill making its way through the North Carolina state legislature that aims at making it harder to sue drug producers, among other provisions.
The Tort Reform for Citizens and Businesses Bill is a Republican led initiative… Read More
South Carolina Attorney General Sues Major Pharmaceutical Manufacturer
Your Charleston drug and medication injury attorneys recently learned of a major lawsuit involving South Carolina and the diabetes drug Avandia. Our State's Attorney General's Office is suing GlaxoSmithKline PLC, the maker of Avandia, alleging a widespread pattern of fraudulent behavior. According to the lawsuit, filed in Spartanburg County on May 17, GlaxoSmithKline (GSK) used false and illegal marketing, exaggerated the drug's effectiveness, and has hid Avandia's risks since the Food and Drug Administration (FDA) initially approved the drug in 1999.… Read More
News for Charleston Tobacco Chewers and Families
South Carolina wrongful death lawyers find the settlement in this tobacco case particularly interesting because it is the first wrongful death suit of its kind. In recent memory lawsuits have been filed against big tobacco for their production of cigarettes, but this suit was filed against makers of smokeless, chewable tobacco products. In past lawyers focused primarily on cigarette producers because of stronger evidence to back their claims that cigarettes were directly correlated with causes of death.
The makers of Skoal and Copenhagen, the U.S. Smokeless Tobacco Company, have settled… Read More